This is Milestone Care
Milestone Care is a complete software maintenance
and support program that takes care of your product
throughout its lifetime. It delivers on our commitment
to your business that you can take full advantage of your product and get the most out of your investment.
Meet the two Care packages
Designed to give you peace of mind, the Care program has two distinct packages. Whether you need recurring software updates or 24/7 access to Milestone Support — or both — there is a package to suit your needs.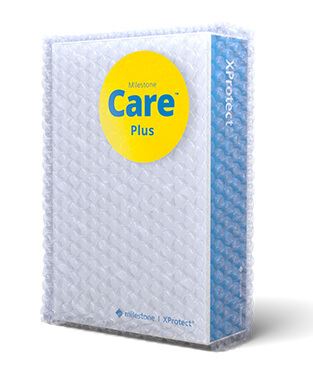 Here is what you get with
Care Plus:
Recurring product updates that make your product safer and more efficient and powerful
Full return on your initial XProtect investment if upgrading to a more advanced XProtect solution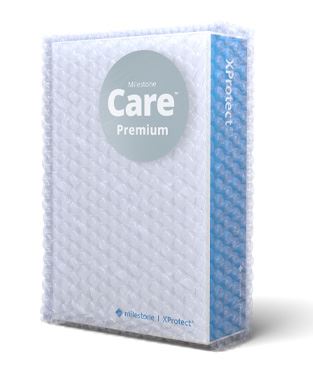 If you need more support coverage, Care Premium expands the benefits of Care Plus with:
24/7 access to the Milestone Support Team
Prioritized support to ensure critical issues are dealt with quickly
Support in selected languages based on availability
Peace of mind starts here
Milestone Care provides the assurance that your business will meet all changes, challenges and opportunities safely and effectively.
Find out which Care package best fits your needs
Access to recurring product updates
With instant access to product updates on a recurring cadence, you are guaranteed a constant flow of new capabilities intended to make your product better, safer and more powerful.
Full trade-in credit on product upgrades
Receive full trade-in value (100% credit of original purchase) when upgrading to a more advanced XProtect product.
Direct and prioritized 24/7 access to Milestone Technical Support
Round the clock direct access to Milestone technical support teams.
A Service Level Agreement with committed response times for support questions and issues.
Support in select languages
Localized support allows you to engage with Milestone's experts in your preferred location and, where possible, your preferred language.
XProtect® Comparison Tools
The XProtect product suite offers a wide range of solutions to fit your current and future needs. Use this tool to get a visual overview of the main differences between XProtect products.
On a recurring cadence, we updatethe entire XProtect product suite. Use this tool to quickly get an overview of what's new compared to an older version.
Visit our Content Portal to find more detailed information.
This free online course helps you learn the Care fundamentals. Note, it requires My Milestone credentials.
Our network of partners can help you take advantage of Care
— why not start today?