August 22, 2022
The French territory of Réunion Island has built a streamlined conduit to combat traffic jams for its burgeoning population. With ocean views and quiet transience, the lifts are easing the way for inter-city dynamics and economic advancement. The new gondolas are designed to run safely and securely with the help of video technology from Milestone Systems and Axis Communications.
CINOR Municipal Association
Saint-Denis, Réunion Island, French territory
Emergency alerts, pylon lighting, tamper detection
Challenge: Help to overcome steep, crowded roads
Between 1999 and 2012 the island's hillside district of La Montagne grew by 13%, and transportation suffered due to its steep and narrow mountain roads. Today, a quiet 14-minute aerial ride links gondolas from Chaudron to Bois de Nèfles districts via Moufia --- smoothly enhancing the transit service and benefitting thousands of users daily.
The first inter-city cable car network on Réunion Island is an innovative, 2.6 km public transportation service that connects the capitol city of Saint-Denis, high and low, through 5 stations. This initiative from CINOR rises above the recurring problem of the fast-growing populous: traffic congestion.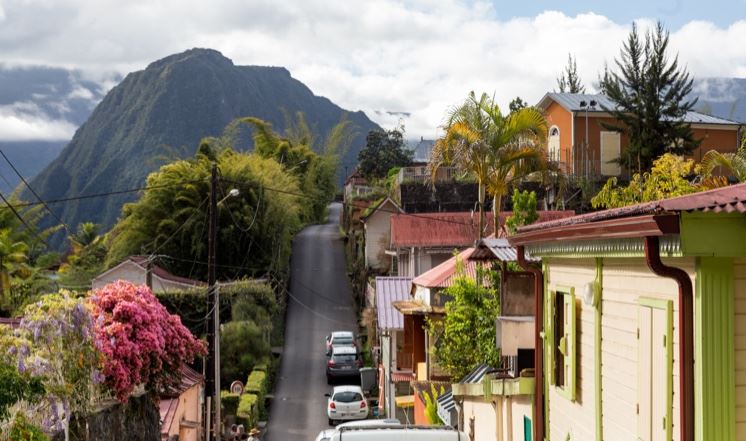 Solution: Innovation lifts up mobility
This large-scale project was orchestrated by the FILAO Group, of which Atexia Systemes (a subsidiary of VINCI Energies) who carry out transformations in safety and security for customers such as Réunion Island airport, the city jurisdiction, its schools, town halls, and roads.
To ensure top security of the new cable car network, Atexia chose the video surveillance cameras from Axis and video management software from Milestone Systems.
The project is sponsored by CINOR, an inter-communal association of the island's northern area including the municipalities of Saint-Denis, Sainte-Marie and Sainte-Suzanne. Here, more than 190,000 inhabitants make up the largest combined communities on Réunion Island.
Integration serves both safety and security
This project is a technological feat at the service of mobility and security. It is the first time that a cable car network is 100% urban, as it passes over residences. Security is therefore a key focus, and Atexia has implemented the means to ensure the safety of infrastructure, homes and people.
A complete monitoring and detection system has been set up below the cable lines:
Implementation by Atexia Systemes
Milestone XProtect video software for intelligent management of inputs and outputs
Video cameras from Axis Communications, including thermographic models, to monitor under the cable lines and detect fire
Intelligent handling of lighting on 26 ft pylons with anti-intrusion solution
Protection of 5 operator stations
Group analyses and reports on alerts
Result: Dynamics between districts
CINOR has achieved this huge mobility transformation project, placing the safety of residents and the security of infrastructure at the core. With this innovative project for urban transport, Réunion Island aims to meet these objectives:
Offer an effective alternative to using private vehicles, to alleviate crowded road traffic conditions
Connect several cultural, academic and societal hubs, sparking economic growth
Improve interfaces and links between housing and employment areas
Improve the municipalities' integrated public transportation network
The cable line of 2.6 kilometers with 5 stations is connected to the existing public ground transport services, to carry 1,000 users per hour in 46 cabins. It is designed for the future "Run Rail" project of the region led by the city of Saint-Denis: a network of 5 teleport lines serving several districts of the upper and mid-slopes, connected to the public transport network in the city center.
Construction of park-and-ride facilities are planned, as well as pedestrian walkways and seamless bus transfers. Safety equipment is installed in and around the stations. The city of Saint-Denis also plans for a tram line linking a tour of the Island.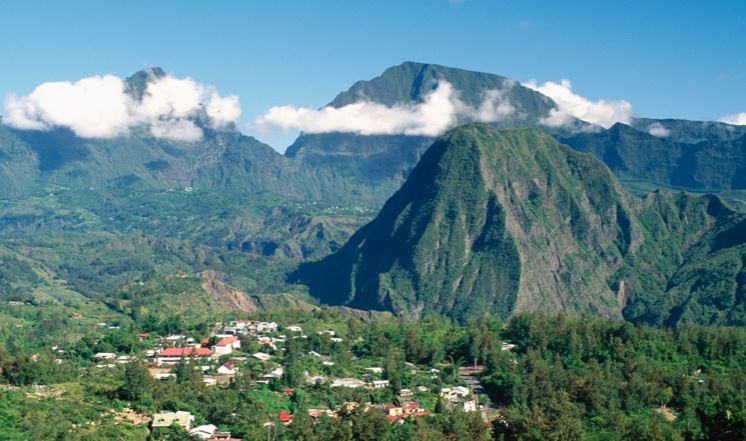 It is anticipated that the cable cars will positively impact tourism. Route planners of the cable car project designed a streamlined system that limits blockage of the landscape, affording peaceful views of the ocean from above the city rooftops.
The French overseas region of La Réunion in the Indian Ocean is known by savvy travelers as one of the world's 34 biodiversity hotspots. Its National Park covers 40% of the territory and has been listed as a UNESCO World Heritage Site for over a decade. A Natural Marine Reserve extends over 40 km to preserve fragile ecosystems.
About Atexia Systemes
Atexia Systemes (parent company VINCI Energies) has developed an innovative solution in low currents and offers professional solutions from design and construction to maintenance of installations. The expertise of its employees in the fields of IT, safety, security and audio-visual aim to sustainably support the innovative development of Réunion Island. To learn more, visit https://www.atexia-systemes.fr/.
Ready to see what we have to offer with smart video technology? 
Book a demo