April 01, 2023
Serving ten boroughs and townships in Pennsylvania, the Ligonier Valley School District installed their first region-wide IP video surveillance system in 2021. With remote viewing capabilities, school administrators and the Ligonier Valley Police Department can quickly respond to and prevent dangerous situations from occurring on school grounds.
Ligonier Valley School District
Ligonier, Pennsylvania, USA
Challenge: responding quickly to safety incidents
The Ligonier Valley School District (LVSD) lacked a flexible, centralized solution to prevent, monitor and investigate incidents in all locations. When incidents did occur, school administrators were distracted from focusing their efforts on the overall learning experience. In addition, parents and staff members were increasingly concerned about external threats occurring on school grounds.
The district office oversees four schools, including two elementary schools, one middle school and one high school. It offers two classrooms from birth to age three, 36 dual- enrollment college classes, and a customized learning approach that allows students to progress at their own pace with the help of a teacher or coach. Students in grades 10–12 at the high school can attend the Eastern Westmoreland Career and Technology Center in Derry Township.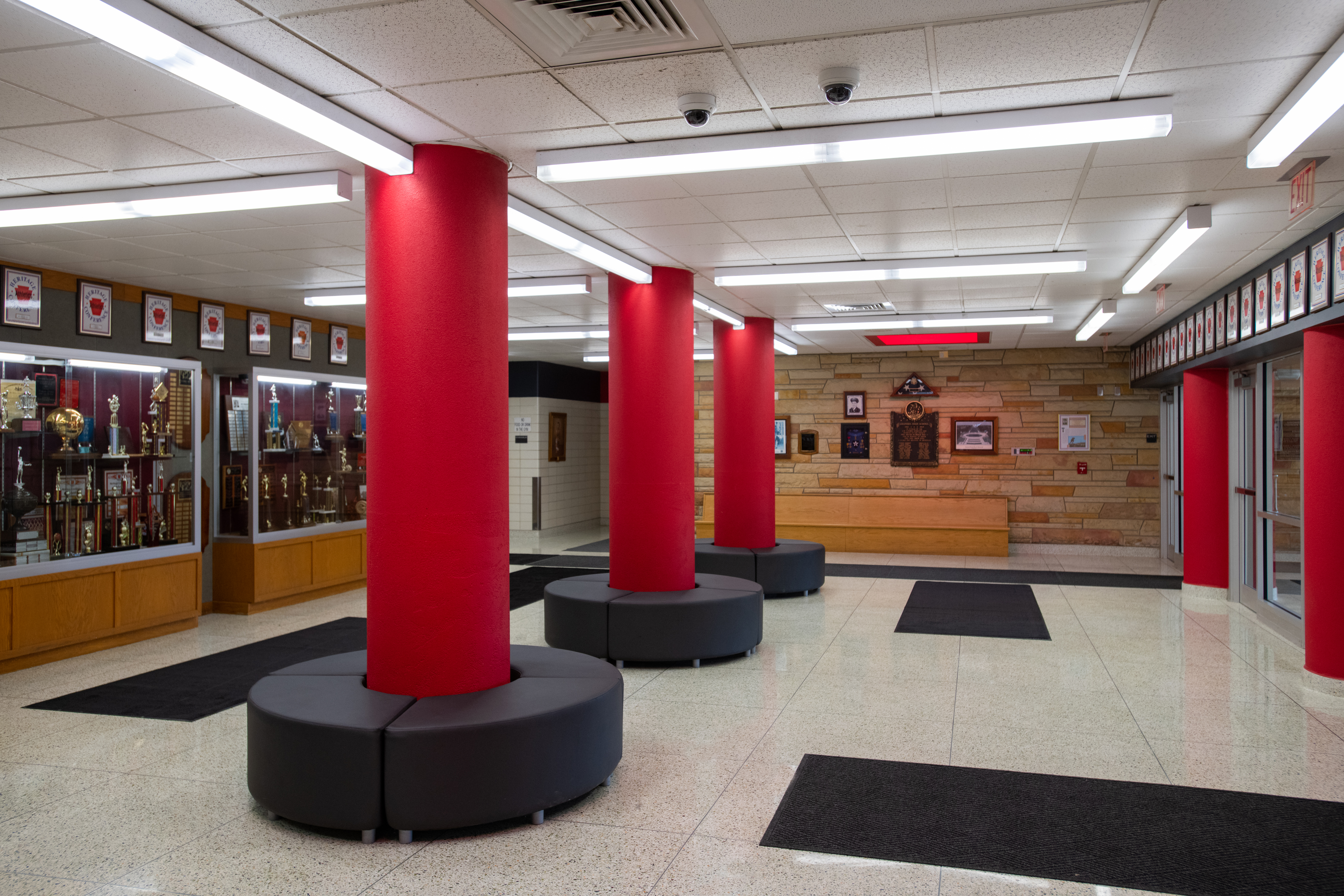 Preserving the positive profile for safety
Since the schools had a low rate of safety incidents in the past, administrators wanted to preserve their safety profile and knew it was time to implement a centralized security system, to monitor the interior and exterior of all the buildings in the district's many facilities.
LVSD's previous security system was outdated DVRs at different locations. That video playback was time consuming, and exporting it was cumbersome, delaying responses to potential emergencies.
The schools needed a solution with a consolidated overview of the grounds with built-in system alarms for immediate visual verification. The new system also needed to give efficient playback to make video investigation faster.
Solution: investigative and live monitoring make the grade
In 2019, In-Shore Technologies, LVSD, and Milestone Systems came together to create a solid security infrastructure to better protect the school district against potential threats.
LVSD upgraded its existing security with Milestone XProtect Professional+ video technology. With its open platform software, seamless integration for adding new technologies was possible, leading to improved safety across the schools. It also created a much easier way for the district to review footage when investigating incidents, and local law enforcement could now access and monitor activities in real-time.
Before the project began, In-Shore performed a walk-through of the school grounds to identify coverage gaps. With the goal of monitoring every inch and angle of the school district property, the new system was installed in a short timeframe.
Milestone XProtect Professional+ in an on-premise version
XProtect Mobile and XProtect Web Client for remote use
Milestone Husky 700R NVR as a backup
245 video surveillance cameras throughout the district in hallways, stairwells, cafeterias, entrances, parking lots and building exteriors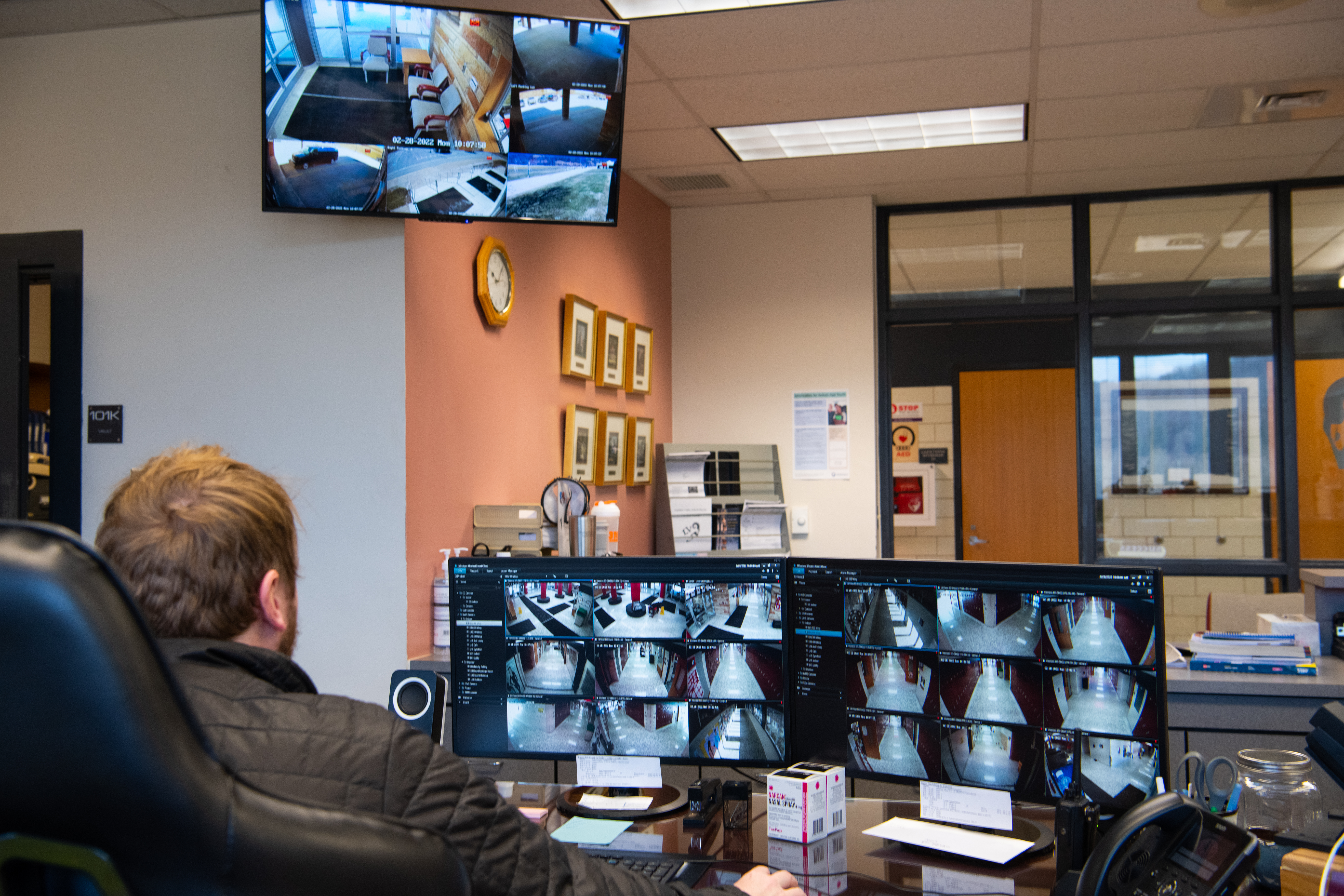 A Virtual Local Area Network (VLAN) is used on network switches to create virtual groups for broadcast traffic control and to increase the security access level thus avoiding unauthorized access.
With local network management, Milestone's Husky NVR provides continuous recording in case of failover. The school can use the system remotely through the XProtect Mobile app which gives them access anywhere, anytime. The XProtect Web Client provides a web browser that gives authorized administrators remote access to the video system.
Result: improved school safety district-wide
Milestone's open platform was chosen because it works well with the existing infrastructure, supports the latest security technologies, and has a built-in centralized search function that enables investigators to find what they are looking for within minutes.
More benefits include superior technical support, ease of use, scalable cost and reliable performance. The Milestone video platform also assists administrators to manage COVID-19 contact tracing to help prevent the virus spreading—beyond mitigating security risks.
Centralized search simplifies incident investigation
When an incident occurs, administrators can quickly access the video and review it to investigate with law enforcement. The advanced monitoring system has helped identify when and where safety issues occur on school grounds. With the proper evidence caught on camera, disciplinary measures can be taken to prevent future incidents.
Training: on the course agenda
In-Shore Technologies deployed a streamlined solution that was cost-effective and extremely easy for school administrators to use. Training was held for authorized staff to monitor school grounds. With the cameras at entrances, they can see on the video wall 24/7 who is trying to come into the buildings.
The new security system is helping the district be aware of situations and quickly mitigate risks. Milestone's open platform solution supports an unrestricted number of cameras (as well as models from multiple vendors), other devices and servers. All entry points into the schools can be effectively monitored, creating a much safer environment for students and staff.
See more details on Ligonier's school security here.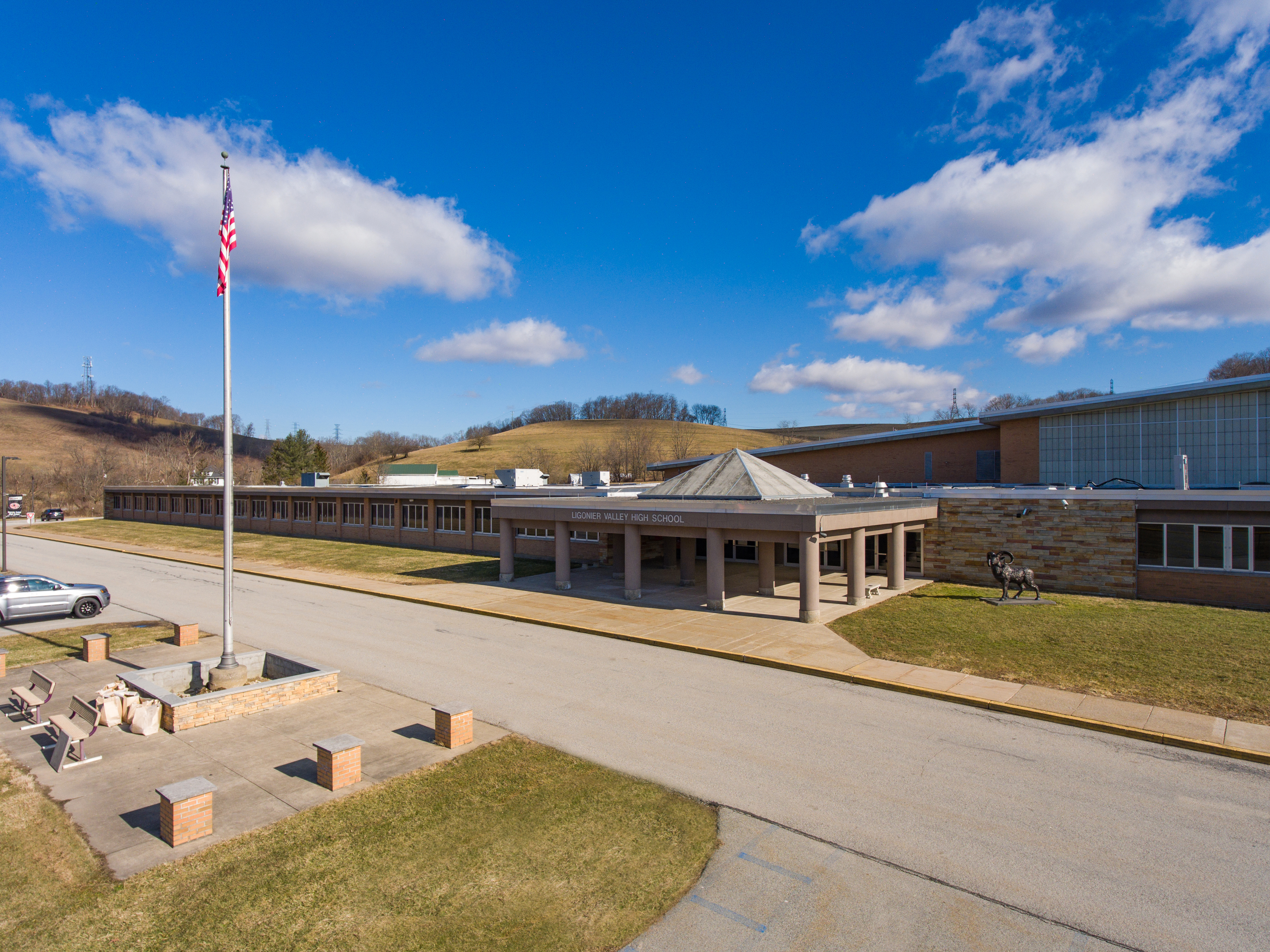 About Ligonier Valley School District
Ligonier Valley School District is a Southwest Pennsylvania public school district serving students from pre-kindergarten to 12th grade.
1,450 students

250 staff members

230 square miles of land area
Settled in the 1760s, this town is home to Fort Ligonier, where the Battle of Ligonier took place during the French and Indian War. The historic Ligonier Valley is recognized by Country Living Magazine as one of "The Most Charming Small Towns in America" and by The Washington Post as a "Small-Town Charmer."
Ready to see what we have to offer with smart video technology? 
Book a demo